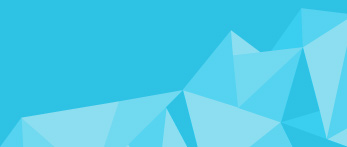 TOP

News & Topics

Report on the 12th iPERC Seminar
News & Topics
Report on the 12th iPERC Seminar
2021/10/06
On August 4, 2021, the Journal Club of innovative Photonics Revolution Research Center (iPERC) by Dr. Robert Virgil Warren, Project Scientist of Beckman Laser Institute & Medical Clinic, the University of California, Irvine, was held online to prevent the spread of the COVID-19, following the previous one.
In this Journal Club, students from Hamamatsu University school of Medicine and Shizuoka University had presentations about one academic paper which they selected. After that they discussed with Dr. Warren and audience. This time, an original paper entitled "Near-infrared nerve-binding fluorophores for buried nerve tissue imaging", was used as a material.
As the title suggests, in this paper, authors have developed a nerve-binding fluorophore with near-infrared (NIR) *1 emission for visualization of buried nerve tissue. 
Iatrogenic nerve injury presents one of the most feared surgical complications and a major source of morbidity across all surgical specialties. Surgery incurs up to 600,000 nerve injuries annually in the United States alone, accounting for ~17% of all peripheral nerve trauma. Chronic neuropathies*2 resulting from iatrogenic injury limit patients'quality of life and increase healthcare costs. Therefore, it is very important to reduce nerve injury that occurs during medical treatment by providing accurate real-time visualization of the peripheral nervous system.
Current systemically administered nerve contrast agents predominantly emit at visible wavelengths and show nonspecific uptake in surrounding tissues such as adipose, muscle, and facia, thus limiting detection to surgically exposed surface-level nerves. Here, the synthetic design, development, and preclinical characterization of a focused oxazine library identified strong NIR nerve­specific fluorophores with diverse physicochemical properties and nerve­binding characteristics as potential lead candidates for clinical translation. Potential lead candidates displayed minimal non-specific uptake in all surgically relevant tissues, including adipose tissue, with the highest reported nerve­to­background ratios and the deep imaging depths (~2 to 3 mm). In addition, Swine imaging demonstrated the power of NIR nerve probes, enabling identification of buried nerves invisible under conventional white­light endoscopy using a modified clinical laparoscopic FGS system.
After each presenter's presentation, the following questions and answers were given to the questions from the audience and Dr. Warren.
After the presentation by each of 4 students, the following questions were made from the audience and Dr. Warren, each of which was well-answered by students.
Q.There are several benefits to using NIR, what is the most important benefits for imaging?
 A.NIR has low absorption of photons in cells and excellent permeability to tissues.
 Q.Why are both local direct and systemic administration methods used in the verification of the developed fluorophore?
 A.Nerves are deeper than muscles. Therefore, direct administration enables clearer imaging of only nerves. Meanwhile, the toxicity can be evaluated by systemic administration.
Q.I feel these results are very interesting, what do you think? Are they impressive results? Which result do you feel impressive?
 A.These results are very interesting. From my experience, synthesis is very difficult. When making new compounds, most of the time is spent synthesizing the compounds. I think the results they got over a lot of time are great and interesting.
 Q.Can this compound stain only living tissue or even dead tissue? If only living nerves can be stained, what is the mechanism?
 A.To be honest, I'm not sure, but the mechanism may be related to the fact that this compound is a base. In addition, the author described the experimental results in ex vivo (organs / tissues taken out of the living body) as additional data, but the staining there did not show any specific binding and the contrast was not good. Although the author does not explain further, this result may suggest that this compound can be used to stain only living nerves in vivo.
 Q.How long can we observe fluorescence with a single administration?
 A.There is no data about that. But a couple of minutes of video is included in the supplementary data, so I think it's possible to measure that much time.
 Q.What is BNB (brain-nerve barrier)?
 A.BNB is one of the material barriers in our body. Both the central nerves including the brain and the peripheral nerves are very important cell and tissue organs, and it is necessary to protect them from poisons or something like that. BNB is a substance barrier existing in peripheral nerves that has the same function as BBB (blood-brain barrier) in the brain. In addition, it has the property of not allowing substances with a molecular weight of 500 g / mol or more to permeate. The synthesized fluorophore has a molecular weight less than that and can enter into nerves.
 Q.What is the most important consideration for moving this type of probe forward or moving in clinical practice? What is the most important consideration, and how do we know when it's good or enough? How do we what type of testing do we need to do?
 A.I think neurotoxicity testing is most important consideration for my perspective and patient safety is most important.
 A.Considering the commercial use of the newly developed fluorophore, it is necessary to obtain more data on its toxicity to the body. This is because the data contained in the paper alone cannot guarantee safety.
 Q.It may be a rude question, but if you were rich and you had a lot of money, do you think it is worth paying a little more to further the research of this research group?
 A.I maybe not yet. because this research is yet on the first steps for the research about toxicity.
In the question-and-answer session, not only the interpretation of the paper but also the opinions of students themselves were often asked. Students from various backgrounds such as medicine, pharmacy, and engineering were the presenters, and therefore it was impressive that the answers were based on their respective knowledge.
Many laparoscopic surgeries are performed because of the merits of reducing the burden on patients and early rehabilitation after surgery. The da Vinci system*3 that appeared in this paper has also been introduced at Hamamatsu University School of Medicine and is actively used in many laparoscopic surgery situations. I hope that the number of iatrogenic nerve injuries will decrease by using the new fluorophore proposed in this paper are completed and  put into practical use.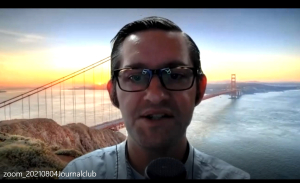 Article
Wang LG, Barth CW, Kitts CH, et al. Near-infrared nerve-binding fluorophores for buried nerve tissue imaging. Sci Transl Med. 2020; 12 (542): eaay0712.
Reference
*1.Near infrared (NIR): A type of electromagnetic wave that has a longer wavelength than the red color of visible light and a shorter wavelength than far infrared light, and is also said to be invisible to the human eye. The wavelength is 650-900 nm. It is used for remote control and infrared communication.
https://kitajima-shika.jp/course/anti-aging_9(August 30, 2021)
 *2.Neuropathic pain: It seriously interferes with the daily life of the affected patient and significantly reduces their quality of life (QOL).
https://www.jspc.gr.jp/Contents/public/pdf/shi-guide06_13.pdf(August 30, 2021)
 *3.Hamamatsu University School of Medicine, surgery with state-of-the-art surgery support robot "Da Vinci Xi"
https://www.hama-med.ac.jp/hos/about-us/feature/adv-med-care/index.html#zyutucyu
innovative Photonics Evolution Research Center(iPERC)
3-5-1 Johoku, Naka, Hamamatsu, Shizuoka 432-8011 Japan
phone: +81-53-478-3253 / fax: +81-53-478-3256