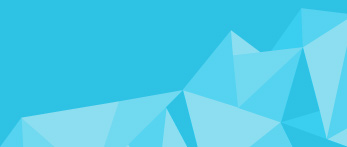 TOP

Photonics Declaration 2013 in Hamamatsu

Resolutions by the representatives of the four organizations
Resolutions by the representatives of the four organizations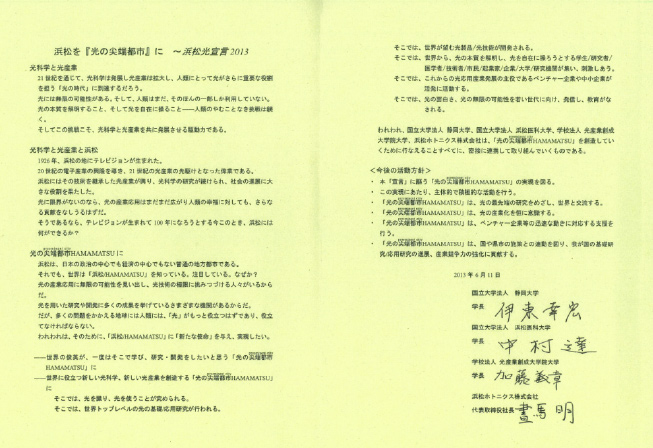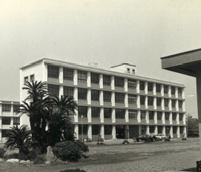 1965
Shizuoka University Research Institute of Electronics was established.
Shizuoka University has a unique advantage in research on imaging devices, and photonics and electronics specializing in imaging devices, since its Research Institute of Electronics in Hamamatsu was founded in commemoration of the achievements of Professor Kenjiro Takayanagi, the pioneer of television system. Based on this advantage, we have an ambition: "free control of light beyond space and time". We aim to establish photonics which achieves spatial and temporal resolution beyond human senses and freely manipulates the wavelength, phase and intensity of light.
Shizuoka University has also a mission of social collaboration: as the regional center or knowledge and science, we progress with regional communities, solve actual problems and make social contributions. Through our "photonics research", we would like to build a prosperous society, human and social communications, a healthy life, and we challenge to make Hamamatsu as a "preeminent photonics city" not only for Japan but also for the international communities.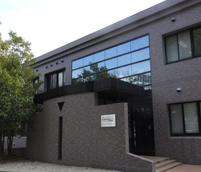 2016, Hamamatsu University School of Medicine
Establishment of the Preeminent Medical Photonics Education & Research Center
The founding philosophies of Hamamatsu University School of Medicine are to (1) nurture excellent clinicians and highly creative researchers, (2) promote original research and the innovation of medical techniques, and (3) play a leading role in local medical treatments by practicing medicine for the greatest benefits to patients, thereby contributing to the health and welfare of all mankind.
Since its foundation, the university has worked on making medical contributions with photonics and applying photonics technology to medicine in terms of both clinical care and research. In 1991, we established the Photon Medical Research Center, a unique research institute for conducting photonics-based medical research, evolved from a course sponsored by Hamamatsu Photonics. The Photon Medical Research Center has since been amalgamated with the Molecular Imaging Frontier Research Center to create the Medical Photonics Research Center.
Today, the university undertakes joint research based on this Center with domestic and overseas universities and private enterprises to emerge as a shining light in the world of photonics research. With its unlimited potential, the key areas of photonics application include medicine, health science and biology. We are committed to serving as the driving force in these fields in our drive to establish Hamamatsu as a preeminent photonics city.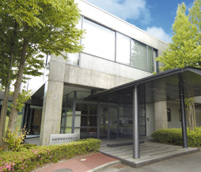 2004
Establishment of GPI
The Graduate School for the Creation of New Photonics Industries was founded under the philosophy of fostering human resources that could create innovative photonics industries, offering education that coordinates/integrates technology with business management to develop new-age entrepreneurs and business people filled with creativity and entrepreneurship.
Photonics is making an increasingly large impact on our living, healthcare, environment, and energy industries on a global scale. Many countries are launching full-fledge initiatives for creating photonics industries.
The purpose of the Photonics Declaration in Hamamatsu resonates with the commitment of our founder Teruo Hiruma, who said, "This institute has been launched to explore photonics so as to build a sound future for mankind and civilization on this living planet, Earth, and contribute to establishing national pride, public happiness, and national vitality." We are determined to work on establishing Hamamatsu as a preeminent photonics city in collaboration with many organizations and researchers in Hamamatsu, the rest of Japan, and the rest of the world.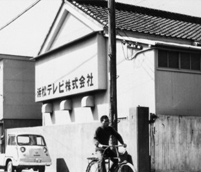 1953,
Hamamatsu Photonics K. K.
(then Hamamatsu Television) was established
Hamamatsu Photonics has envisioned the development of a photonics research base for over 25 years. Twenty-five years ago, the company brought together world experts to launch an international conference on neuroscience and psychology, which continues to this day. Two years later, we established the Central Research Laboratory in Hamakita Research Park to conduct joint research and networking on photonics with domestic and overseas universities and research institutes at the world's highest level.
Hamamatsu Photonics deems itself as a world leader in specialized photonic devices, evolved from photoelectric conversion technology, such as photomultiplier tubes, for which the company has over 90% global market share, and opto-semiconductor elements for academic use in physics and space observation. The application of our photonic devices has created new products, new businesses and new industries, forming large-scale markets across the world.
Establishing Hamamatsu as a preeminent photonics city has been our longstanding dream. The fact that Hamamatsu hosts the head office of this company with world-class photonics technology, provides the city with a suitable environment for promoting the application of photonics industries. In order to establish Hamamatsu as a preeminent photonics city, Hamamatsu Photonics will continue to pursue the uncharted territory of photonics, work on the development of new devices, and work with various organizations to discover new applications, thereby contributing to the creation of new industries.
innovative Photonics Evolution Research Center(iPERC)
3-5-1 Johoku, Naka, Hamamatsu, Shizuoka 432-8011 Japan
phone: +81-53-478-3253 / fax: +81-53-478-3256