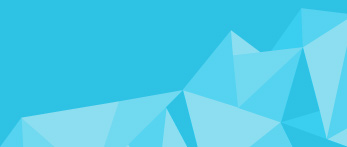 光創起拠点TOP

News & Topics

7/18開催 第8回iPERCセミナー"Diffuse Optical Spectroscopy: Techniques and Biomedical Applications."
News & Topics
7/18開催 第8回iPERCセミナー"Diffuse Optical Spectroscopy: Techniques and Biomedical Applications."
2019/06/04
 この度、光創起イノベーション研究拠点では、Beckman Laser InstituteのProject ScientistのRobert Virgil Warren先生をお招きしてiPERCセミナーを開催します。
 Warren先生は、Biomedical Opticsを専門としており、循環器疾患に対する運動や体重減少、更には早期のリスクファクターを評価する新しい光学的な手法を研究されています。
 ぜひ多くの研究者や学生の方に参加いただきたくご案内します。
 ご希望の方は、下記申込みフォームよりお申し込みください。
 We are pleased to invite Professor Robert Virgil Warren of the Project Scientist of the Beckman Laser Institute to hold the iPERC seminar at the innovative Photonics Evolution Research Center.
  Dr. Warren specializes in Biomedical Optics and is researching new optical methods to assess exercise, weight loss and even early risk factors for cardiovascular disease.
 We invite you to join as many researchers and students as possible.
  Please apply from the following application form if you wish.
■The8th  iPERC Seminar
"Diffuse Optical Spectroscopy: Techniques and Biomedical Applications."
Robert Virgil Warren, PhD
Project Manager, New Product Development Hamamatsu Photonics, Irvine, CA
Project Scientist Beckman Laser Institute & Medical Clinic, University of California, Irvine, CA
Date:18th  July,Thu.  15:00~16:30    
Location: innovative Photonics Evolution Research Center 
  ( Hamamatsu Campus, Shizuoka University 3-5-1 Johoku, Naka-ku, Hamamatsu 432-8011, Japan.)
Organaizer:innovative Photonics Evolution Research Center 
  【Shizuoka University,Hamamatsu University School of Medicine,The Graduate School for the Creation of New Photonics Industries,Hamamatsu Photonics K.K】
Supporter:Hamamatsu Photonics K.K
光創起イノベーション研究拠点棟 〈光創起研究棟〉
〒432-8011 静岡県浜松市中区城北3丁目5-1 国立大学法人静岡大学浜松キャンパス内
TEL:053-478-1650 / FAX:053-478-3256