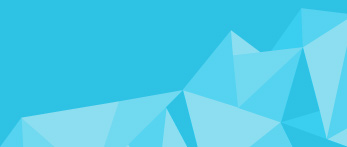 光創起拠点TOP

News & Topics

6/21開催 第5回特別講演会〝Biochemical computaion in single dendritic spines:implication in synaptic plasticity"
News & Topics
6/21開催 第5回特別講演会〝Biochemical computaion in single dendritic spines:implication in synaptic plasticity"
2017/04/12
  この度、光創起イノベーション研究拠点では、マックス・プランク研究所の安田涼平博士を講師にお迎えして特別講演会を開催します。
 安田博士は、ドイツに本拠地のあるマックス・プランク研究所が、自然科学部門で初めて米国フロリダ州に開設したMax Planck Florida Institute for NeuroscienceのScientific Directorで、これまで神経科学分野(短期記憶の分子メカニズム解明)の研究で数々の成果をあげてこられました。
 ぜひ多くの研究者や学生の方に参加いただきたくご案内します。
 資料用意のため、ご希望の方は、下記申込みフォームよりお申し込みください。
          記
日時 平成29年6月21日(水)13:00~15:30   
会場 静岡大学浜松キャンパス S-Port3階大会議室(静岡県浜松市中区城北3-5-1)
主催 光創起イノベーション研究拠点
   【静岡大学、浜松医科大学、光産業創成大学院大学、浜松ホトニクス (株)】
後援 浜松ホトニクス(株)
講演タイトル
"Biochemical computaion in single dendritic spines:implication in synaptic plasticity"
講演概要
Activity-dependent changes in synaptic strength and structure are believed to be cellular basis of learning and memory. A cascade of biochemical reaction in dendritic spines, tiny postsynaptic compartments emanating from dendritic surface, underlies diverse forms of synaptic plasticity. The reaction in dendritic spines is mediated via signaling networks consist of hundreds of species of proteins. We have developed unique optical techniques to elucidate the operation principles of such signaling networks. First, based on 2-photon fluorescence lifetime imaging and highly sensitive biosensors, we have developed techniques to image signaling activity in single dendritic spines. We have succeeded in monitoring activity of several key signaling proteins in single spines undergoing structural and functional plasticity. This provided new insights into how the spatiotemporal dynamics of signaling are organized during synaptic plasticity. We have developed sensitive and specific sensors for CaMKI, CaMKII, Rho GTPase proteins, Rab GTPase proteins, protein kinase C isozymes (α, β, γ etc) and a BDNF receptor TrkB. By monitoring signaling components with high spatiotemporal resolution, we expect to reveal the mechanisms underlying the spatiotemporal regulation of signaling dynamics underlying synaptic plasticity and learning and memory.
講師 Ryohei Yasuda, PhD
   Scientific Director,Max Planck Florida Institute for Neuroscience
   https://www.maxplanckflorida.org/our-science/our-scientists/ryohei-yasuda/
Research Summary
Dr. Ryohei Yasuda received his Ph.D. in physics in 1998 from Keio University Graduate School of Science and Technology in Yokohama, Japan. In his Ph.D. study, he demonstrated that the enzyme ATP synthase is a rotary motor made of single molecule and that its energy conversion efficiency is close to 100%. From 2000 to 2005, he was a post-doctoral fellow at the Cold Spring Harbor Laboratory, where he built an imaging device to monitor protein interactions in living cells with high sensitivity and resolution. From 2005 to 2012, he was an assistant professor of the Neurobiology department at the Duke University Medical Center, where he developed a number of techniques to visualize signaling activity in single synapses. From 2009 to 2012, he also served as an Early Career Scientist at the Howard Hughes Medical Institute. In 2012, Dr. Yasuda was named Scientific Director of the Max Planck Florida Institute for Neuroscience. His current focus is to elucidate molecular mechanisms underlying synaptic plasticity and ultimately, learning and memory. He has received a number of awards for his research accomplishments including: the Career Award at the Scientific Interface from the Burroughs Wellcome Fund; the Alfred P. Sloan Fellowship; the New Investigator Award from the Alzheimer's Association; and the Research Award for Innovative Neuroscience from the Society for Neuroscience.
Research Interests
・Molecular mechanisms underlying synaptic plasticit
・Development of tools to visualize and manipulate signaling in synapses
・Identification molecules underlying mental diseases
申込〆切 平成29年6月19日(月)午前9時
光創起イノベーション研究拠点棟 〈光創起研究棟〉
〒432-8011 静岡県浜松市中区城北3丁目5-1 国立大学法人静岡大学浜松キャンパス内
TEL:053-478-1650 / FAX:053-478-3256 E-mail:ipercoffice@iperc.net